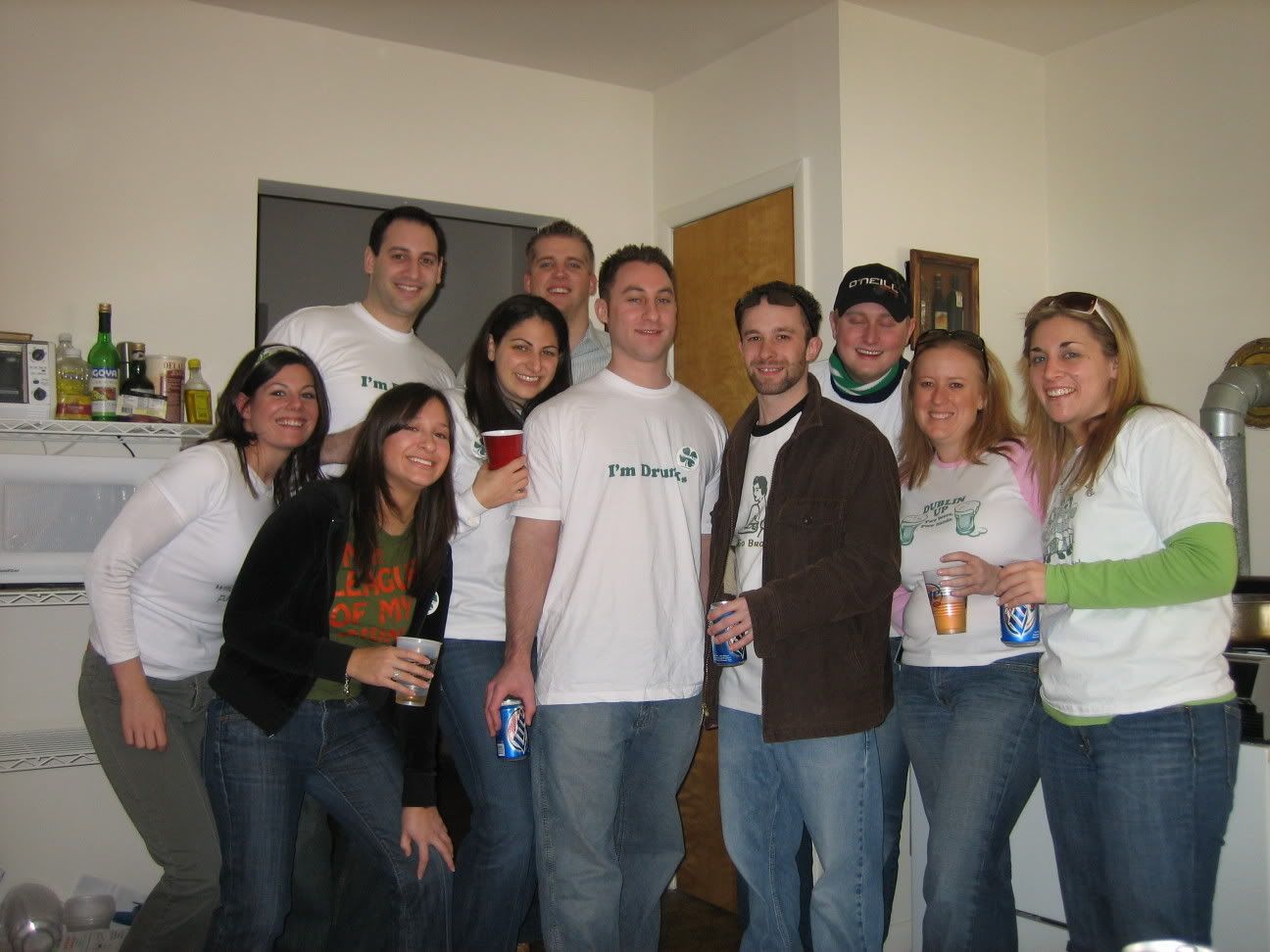 As some people may know, Saturday March 4th was the great St. Patrick's Day celebration in Hoboken, NJ. In case you don't know anything about it, it's 2 weeks before the real St. Patty's Day and really just an excuse for people to start drinking at 8am. (you can find more info about the day here: Hoboken St. Patrick's Day Visitor Guide .

Anway, I arrived in Hoboken at about 9 and there were already lines at the bars...I couldn't believe it. After a hearty breakfast of kegs and eggs (really jello shots, bagels, red bull and vodka, and beer) we headed out to promote BurnTees. We came prepared with 100 buttons to give out to people on line at the bars and some flyers as well. While we were out, the greatest thing on the planet happened...we ran into someone wearing one of our shirts. Granted all my friends and myself were wearing BurnTees shirts...but this was a RANDOM person. Greatest thing in the world. And what could possibly top that? Running into someone else about 30 seconds later!!

So, thank you to everyone who bought a BurnTees St. Patty's Day shirt and wore it on Saturday in Hoboken...you're all awesome. And to those of you who I didn't see...please send pictures if you have them! I hope to see everyone out on the real St. Patrick's Day sporting your shirts again.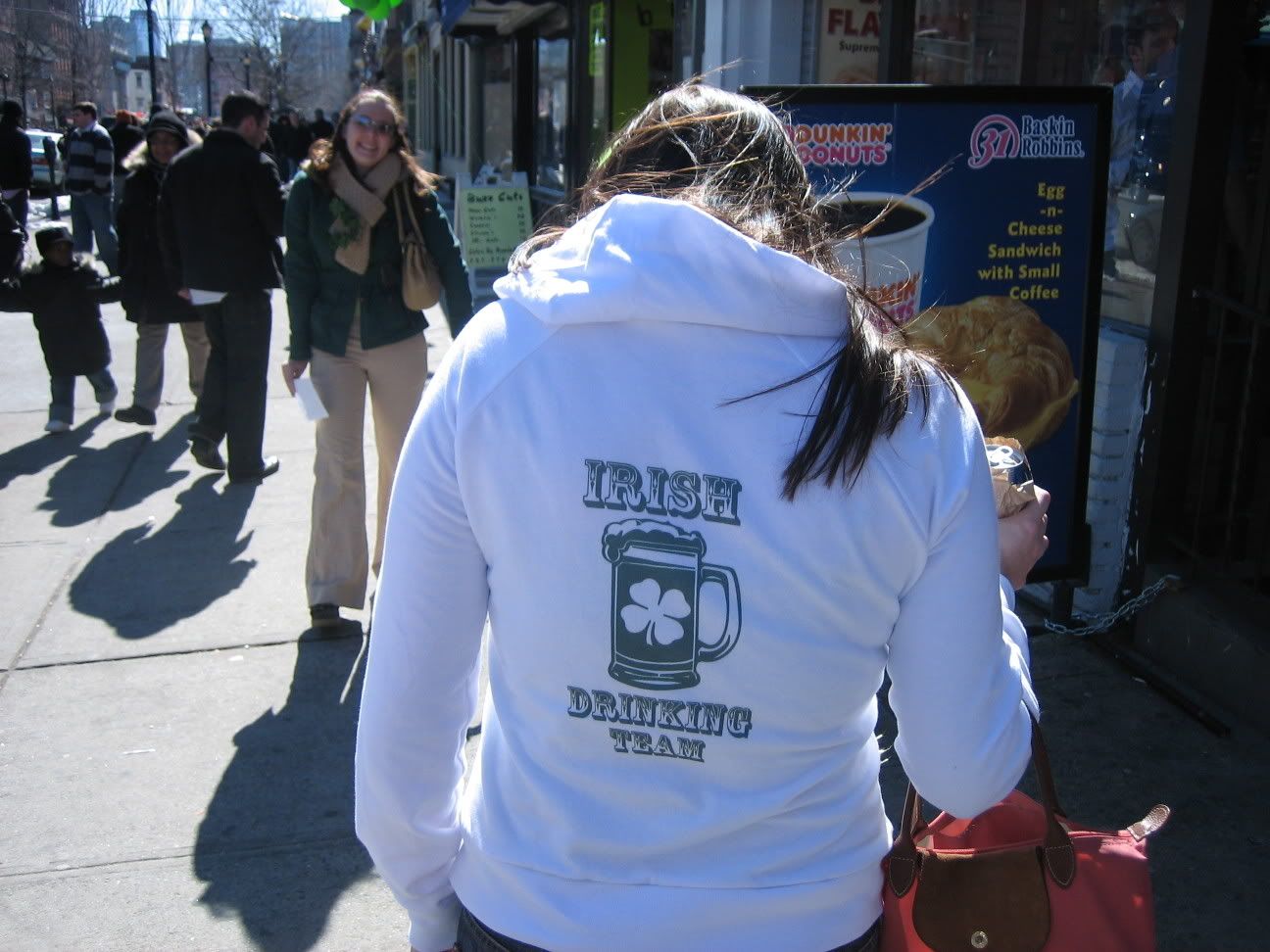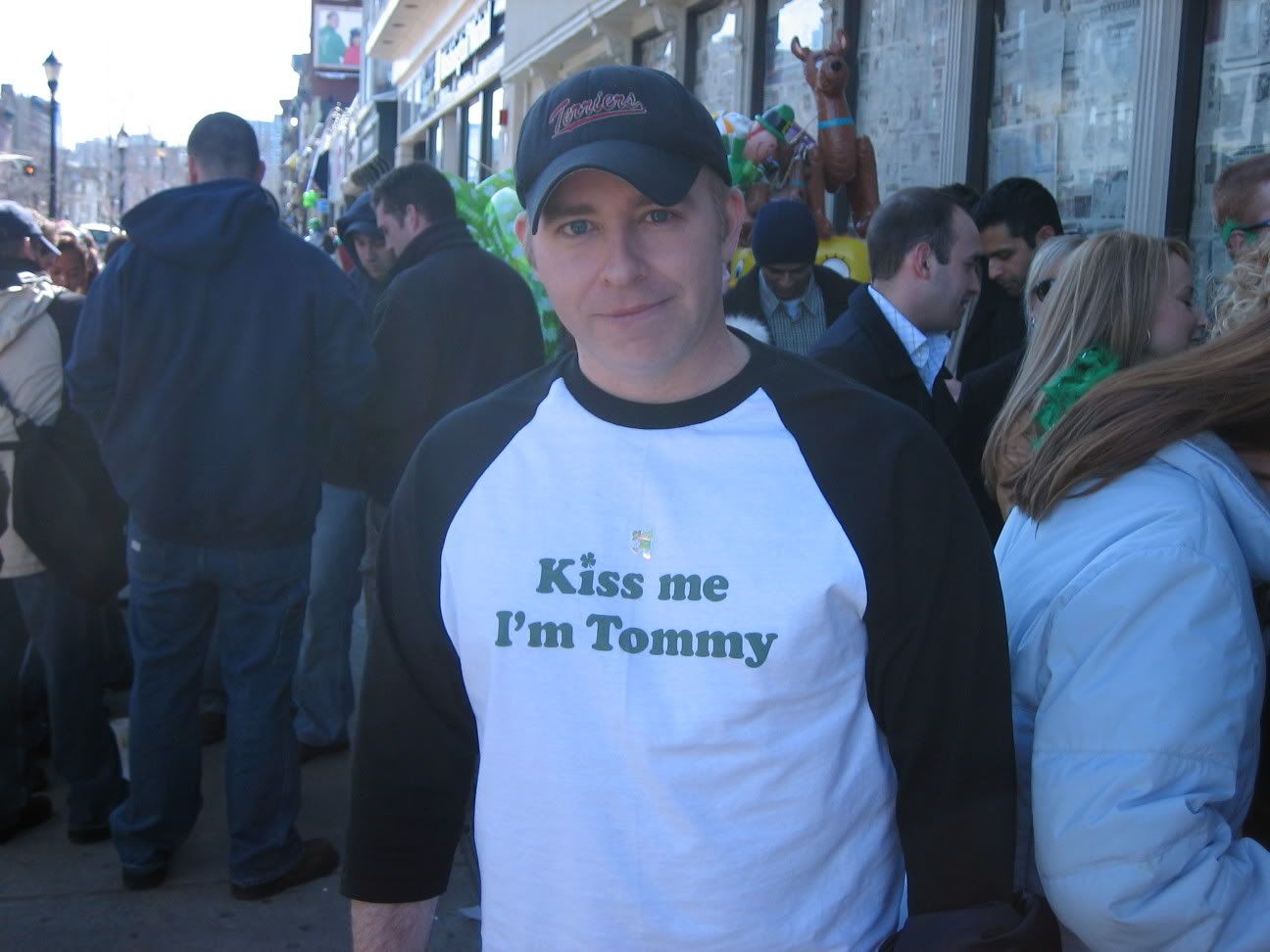 And don't forget, it's not too late to get your St. Patrick's Day shirt from BurnTees.com. Just check out the selection here